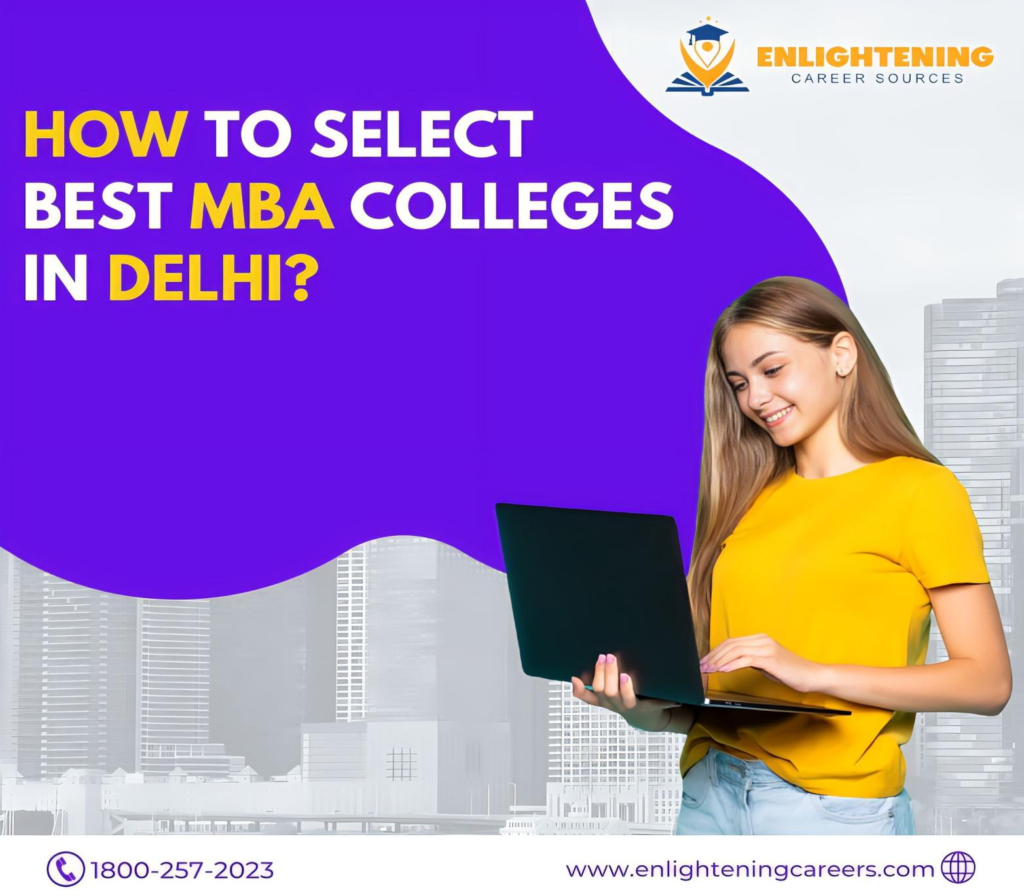 The question of pursuing a postgraduate degree often arises after graduating in any field. However, one's mind begins to ponder once more about what to do after graduation, and the most popular course among the numerous options offered is a Management Degree. The demand for managerial positions is currently high, and those with PGDM or MBA degrees are well-qualified for these roles. I will explain How to choose mba colleges in following ways 
 They understand management and how to tackle challenges in the workplace and businesses. Specializations are available in various areas, including supply chain management, marketing, finance, human resources, and business analytics, among others. 
There are numerous job opportunities, and one's professional prospects are undoubtedly enhanced. Once again, the question is whether to pursue a management degree domestically or overseas. The current situation has made the challenge of selecting the best business school even more daunting because our nation lacks common criteria. 
Moreover, many polls conducted by prestigious journals have added to the confusion that students already feel. Initially, management programs in India were exclusively offered by IIMs. However, to meet the growing demand for management programs, several excellent business schools have emerged. Many business schools, including IITs, FMS Delhi, Indian Institute of Foreign Trade (IIFT) New Delhi, XLRI Jamshedpur, IMT Ghaziabad, MDI Gurgaon and Murshidabad, SPJIMR Mumbai, various Central and State Universities, and Lyon Business School (LBS),
 Greater Noida, have appeared alongside IIMs over the past 25 years. Apart from those mentioned above, currently, there are over 2,500 colleges and universities that offer PGDM and MBA programs. Again, there are numerous institutions that specialize in different functional areas of management. 
-Choosing the best business school that suits the needs of both parents and students from such a large pool of options requires a great deal of patience and brainstorming. Each person must select a program and institution that aligns with their unique requirements. For a better career, choosing the top MBA programs in Delhi requires significant thought and investigation. 
There are many recognized Top management schools in Delhi, and the best one for you will depend on your financial situation, professional goals, and other personal characteristics. Here's a step-by-step guide to help you choose the top MBA school in Delhi:
Also read-
MBA Colleges in Ghaziabad with fee 
Ugc approved online mba colleges
            While choosing MBA Colleges Keep these things in mind
Establish Your Career Objectives

: Determine your long-term professional goals and the specific area of management, such as entrepreneurship, marketing, finance, or human resources.

Authenticity

: Verify that the college and the MBA program you are considering are accredited by reputable organizations such as the University Grants Commission (UGC) or the All-India Council for Technical Education (AICTE).

Research MBA Schools

: Make a list of Delhi MBA schools that offer courses aligned with your professional objectives. Consider prestigious colleges, both private and public, such as FMS Delhi, IIM Delhi, and others.

Program Comparison

: Analyze the courses and specializations offered by each college. Look for courses that match your desired career path. Keep in mind that B-school courses can vary significantly due to their high degree of flexibility. Consider what you want to gain from the program and your preferred learning style when choosing the curriculum that suits you. Your needs will vary based on factors such as your undergraduate subjects and the level of hands-on experience you desire from your program.

Reputation and Rankings

: Examine the college's reputation and rankings to assess the quality of education and opportunities they offer. Several websites, such as Business Today and the NIRF (National Institutional Ranking Framework), provide this information.

Faculty

: Review the qualifications and backgrounds of the instructors, as they are crucial to your education.

Alumni Network

: A strong network of former students can provide valuable connections and employment prospects. Research the colleges you are considering and their alumni community.

Facilities and Infrastructure

: Evaluate the computer laboratories, library, campus infrastructure, and other amenities to ensure a conducive learning environment.

Placement Records

: Review the placement history of the MBA colleges. Examine average salaries, companies that hire graduates, and the range of positions available to graduates.

Location

: Consider the college's location. Delhi offers numerous job opportunities but consider other factors such as the cost of living and commute. Choosing a place to reside for the next two years is one thing, but when selecting the location of your future B-school, consider your future after graduation. Most schools have strong local networks, and the connections you make during your two years at the school will be invaluable for landing a job or advancing your career in the long run.
Also Check-
Top private mba colleges in pune
Low fee mba colleges in bangalore 
Admission Requirements

: Understand the admission requirements, including academic qualifications, work experience, and entrance exams (CAT, MAT, XAT, etc.). Ensure that you meet these criteria.

Financial Considerations

: Examine the total cost of the MBA program, including living expenses and tuition. Explore options such as loans, financial aid, and scholarships to help with your education costs.

College Culture and Enrollment

: Consider the college's size and culture. Larger universities may have a broader network, while smaller ones might provide a more personalized education.

Campus Visits

: Visit the campuses of the universities you are interested in to get a feel for the place and talk to students and faculty.

Seek Guidance

: Speak with current and former students of the colleges to learn about their experiences and professional outcomes.
             CAT Accepting MBA Colleges in India
New Delhi Institute of Management – NDIM New Delhi

60-70

Open | 

Apply Now

Jaipuria Institute of Management Noida

60-70

Open | Apply Now

Chandragupt Institute of Management – CIMP Patna

60-70

Open | Apply Now

Jaipuria Jaipur: Jaipuria Institute of Management

60-70

Open | Apply Now

Delhi School of Business

60-70

Open | 

Apply Now

JIMS Rohini Delhi

60-70

Open | Apply Now
After considering these factors, you can create a list of Delhi NCR MBA colleges that align with your interests and aspirations. To make an informed choice, in-depth research and, if possible, consultations with career counselors or experts in the field are imperative.To know more https://enlighteningcareers.com/